We did it. We've created a wireless headset that has the performance and innovative features you'd expect from LucidSound – for under $100!
What does this mean for you? You get LucidSound's iconic design, flawless wireless performance, high-fidelity sound, crystal-clear chat, superior comfort and more in a package that won't break the bank.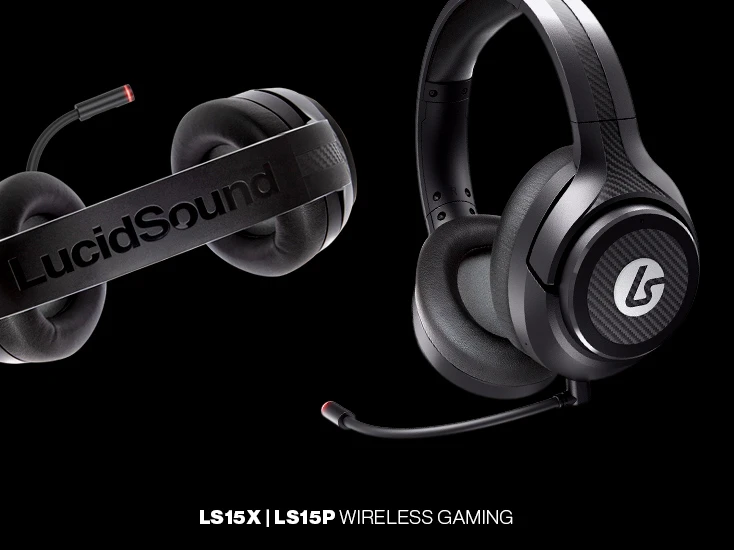 Now that I've got your attention, let me break down some of my favorite features of these fantastic new Xbox headsets and PlayStation headsets that come in two flavors:
LS15X for Xbox Series X|S and Xbox One
LS15P for PlayStation 5, 4, and PC
First, let's talk about wireless performance. As you may have experienced with other headsets, interference and dropped signals are common in a house that has a lot of wireless signals bouncing around. Things like WiFi internet hubs, mesh networks, and wireless speakers all put out signals that can mess with the Bluetooth signal from your headset to your console. To ensure you're getting the best performance, we've used an advanced chipset in the LS15 that enables a strong and clear signal regardless of how crowded your gaming room is with wireless noise.
Next, let's chat about the reason you're using a headset in the first place. You want great audio to hear footsteps coming around the corner and a crystal-clear mic, so you can tell your squad where the other team is. The LS15 has these both in spades.
This headset provides custom-tuned audio with three EQ modes that delivers accurate, full-spectrum, and surround sound on Xbox Series X|S, Xbox One, PS5, and PC (via Windows Sonic, Dolby Atmos, DTS:X or PS5 3D Audio). It also has a dual mic system that includes a detachable boom mic with mic mute LED, so you know when you're safe to have a conversation that you may not want your teammates to eavesdrop on. If you don't want to use the boom mic, you can easily remove it, which will activate the built-in mic that's designed for mobile gaming and making calls. Yes, you can even use this headset with your mobile phone!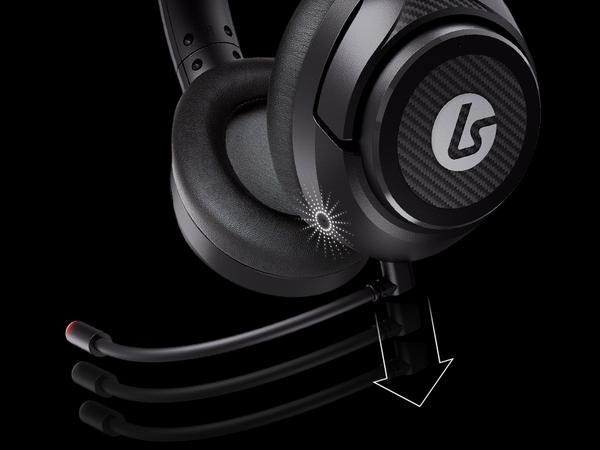 Finally, I have to mention the superior comfort for marathon gaming sessions. Isn't it the worst when your ears start hurting after playing for a few hours? The LS15 has this pain point covered. The ear cushions are made with soft, glasses-friendly memory foam padding attached to the flexible, lightweight frame. And, when you want to take them off between matches, the ear cups twist to rest comfortably around your neck.
I could go on and on about the up to 15-hour battery life and intuitive controls on the LS15, but I don't want to take up any more of your time. We've created an awesome set of headphones that will give you a competitive edge and allow you to focus on the game. If you want to pick up a pair, check them out here:
Xbox: LS15X
PlayStation: LS15P