The LS50X and LS50X Snoop Dogg Edition feature uncompressed wireless audio from the Xbox One / Xbox Series X as well as Bluetooth. This allows you to mix audio from the Xbox with audio from your mobile phone or computer at the same time making it one of the most versatile headsets on the market.
Since the launch of the LS50X Snoop Dogg Edition, several people have asked us why the LS50X uses a dongle instead of the direct connect technology in our LS35X or competing headsets like the Steelseries 9X. The short answer is that we wanted to deliver the most interference-free wireless connection possible.
FREQUENCY HOPPING
For Xbox audio, the LS50X uses the same frequency hopping spread-spectrum wireless technology found in our LS31 and LS41 headsets. This 2.4GHz technology uses proprietary algorithms to scan the frequency spectrum in search of spaces in the spectrum where there's no interference. The chip constantly monitors and scans and adjusts as needed. In short, it automatically makes sure that you always have the clearest wireless signal possible with ultra-low latency.
#1 NO-LAG, NO-DROP WIRELESS IN CROWDED WIFI ENVIRONMENTS
The wireless technology found in our LS31, LS41, and LS50X is the only wireless technology we've tested that is able to work in crowded environments like CES, E3, and PAX where there are literally thousands of wireless devices in a small area. It's also impervious to interference from nearby mesh WiFi systems, whether it's your own or your neighbors'.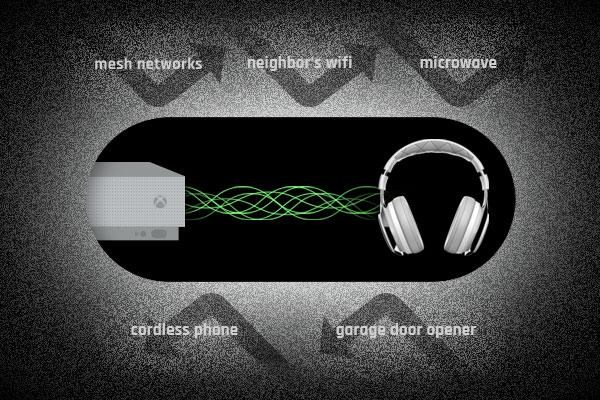 #2 BLUETOOTH AND XBOX AUDIO WIRELESS LIVING IN HARMONY
A second consideration was the addition of Bluetooth. Since both the Xbox audio wireless and Bluetooth operate in the same 2.4GHz band, we picked a solution that can manage both wireless signals to make sure they don't interfere with each other and provide the best range and clearest signal possible.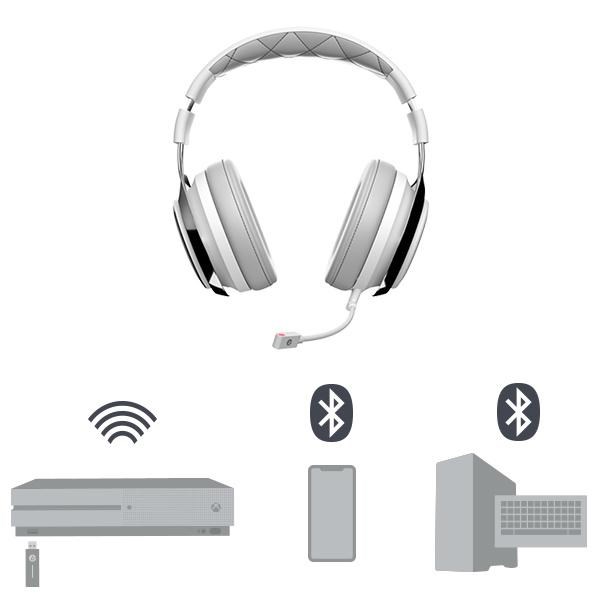 #3 SIMPLE SETUP
Setup of the LS50X is just as easy as "Xbox Wireless" direct connect headsets. Rather than pressing a button on the headset and then the Xbox to pair them, you simply plug in the USB dongle and you're done. There are no cables to connect and the LS50X delivers intuitive on headset control of volume, game/chat balance, mic mute, EQ modes, and more. All while operating 100% wirelessly with industry-leading clarity and range.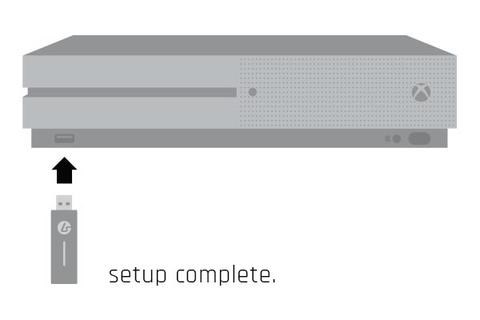 We made sure our best headset offers the best wireless connection possible while maintaining ease of setup and that it's future-proof to work with the upcoming Xbox Series X. We felt the trade-off of having a dongle was worth it and hope you do too.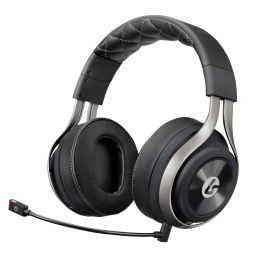 LS50X Hybrid Wireless and Bluetooth Gaming Headset
Learn More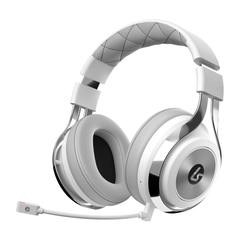 LS50X Snoop Dogg Limited Edition
Learn More