Thanks to the latest Xbox One update, you can now add surround sound to your LS20 and LS30/LS31 and try a different type of surround sound with your LS40/LS41 by using Windows Sonic for Headphones.
1. Go into Settings > General> Volume & audio output on the Xbox One and set Headset Format to Windows Sonic for Headphones. 
2. Select Using HDMI or Optical audio headset (Do not do this for LS50X & LS35X: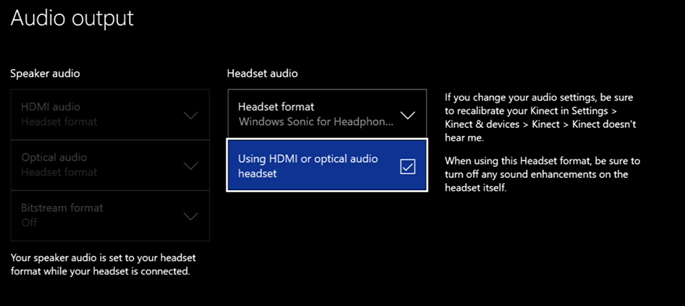 3a. For LS20/30/31 if you feel you need more bass press your EQ Button until you are in bass boost mode.
3b. For LS40/41 press the EQ button until you hear "Stereo" or else the surround effect will not work correctly.