*Officially supports Win 10*
*Updated 2/4/21*
V1.2.4.0
This firmware contains the following updates:
Dongle LED stops blinking when Xbox is turned off.  
Xbox wireless radio turns off when Xbox is turned off.
Mic outputs to both Bluetooth and Xbox at the same time.  If you want to mute your party chat while taking a call use the Xbox party chat controls.  This allows you to tell your party you're taking a call before you jump on the call.  Also has benefits in streaming setups when using BT to your PC for Discord, etc. and allows communication with both your PC/phone app and Xbox party chat.
Battery level now displays correctly on iPhone.
Fixes random auto shutoff bug

Turns on the noise cancelling mic filter by default
To install the update, please do the following:
1.  Download the both files at the bottom of this article.
2.  Unzip the file LS50XB_Updater_Files.zip file.
3.  Double click and run the installer LucidSound LS50X Updater_Setup.exe
4.  Launch the updater and connect the USB dongle to the PC while using a paperclip to hold down the pairing button on the side of the dongle.  Keep holding the pairing button after plugging in the dongle until the LED starts flashing quickly.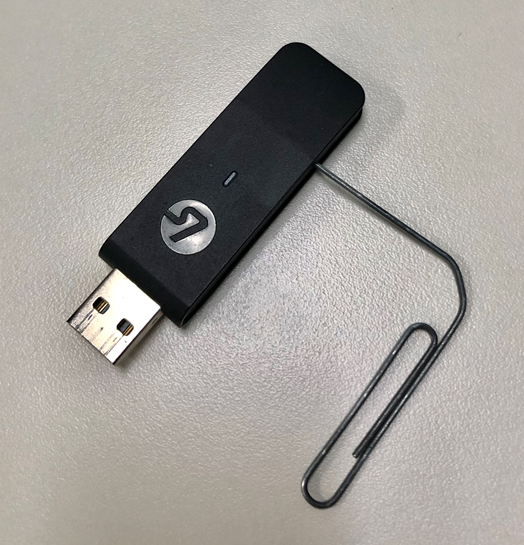 5. Click the "Continue" button.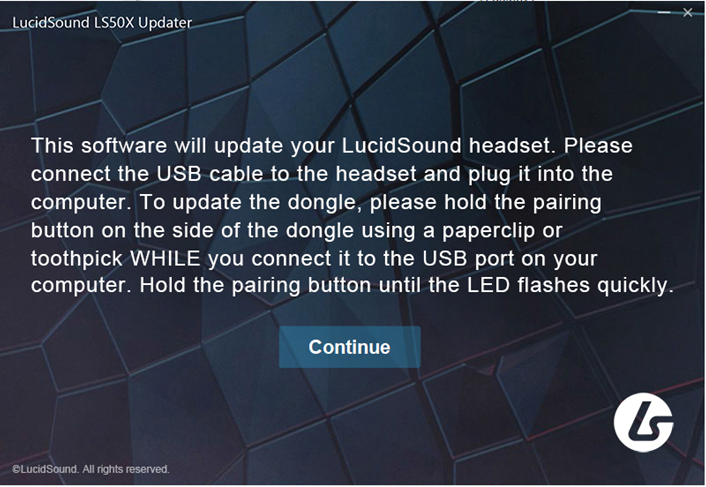 6.  Click on the file name and then select the update file LS50X_6430_v1.2.0_20200511.bin.  This file is located in the folder where you unzipped the downloads.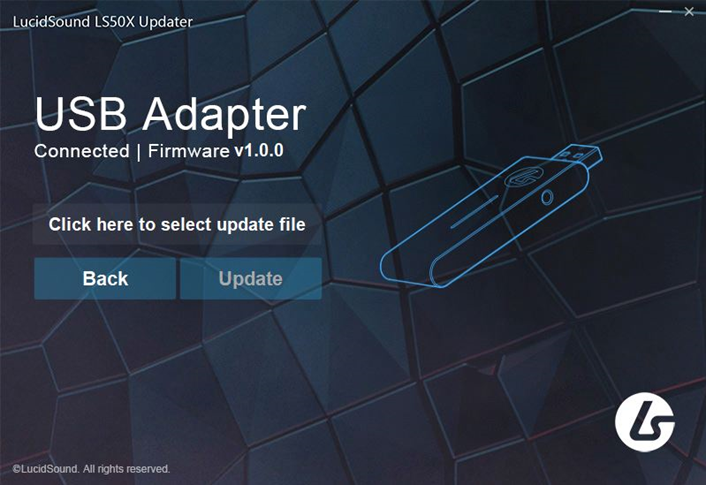 7. Then click the "Update" button. The update for the dongle will take about 1 minute. When it's done remove the dongle.
8. Now plug in the headset using the included USB-C cable.  Click the "Continue" button and then click the file name to select the update file LS50X_3595_v1.2.4_20200702.bin.  This file is located in the folder where you unzipped the downloads.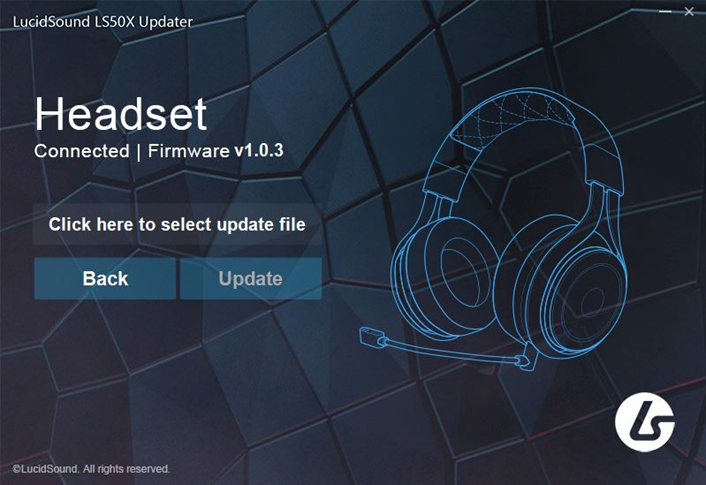 The headset side will take about 5 minutes to update.  The dongle and the headset will remain paired after the update but you will need to pair the headset to Bluetooth devices again.