Please follow the steps below to update your LS35X to V2.5 of the firmware.  This firmware includes the following improvements:
Headset will no longer turn on a paired Xbox if it is powered on with the 3.5mm cable connected.
Additionally, this update also includes the improvements from the prior V2.4: 
Fixes audio cutting out in congested WiFi environments
Increased Mic Monitor level
Improved battery level reporting accuracy
Misc. performance and stability improvements
1.  Download and unzip the installer and updater file located at the bottom of this guide.
2.  Install and then launch the updater.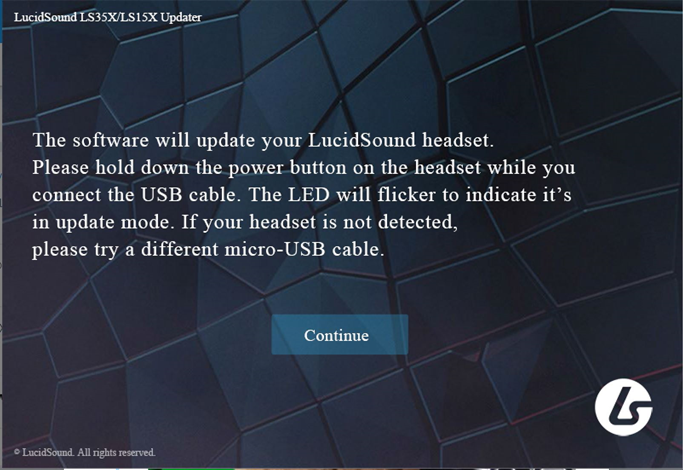 3.  Plug the cable into the PC first, then when you go to plug the cable into the headset, hold down the power button on the headset, once the cable is plugged in the headset let go of the power button.  The LED will flicker to indicate it's in update mode.
4.  When the headset is detected you will see this screen.  Please select the update file (ends in .hex).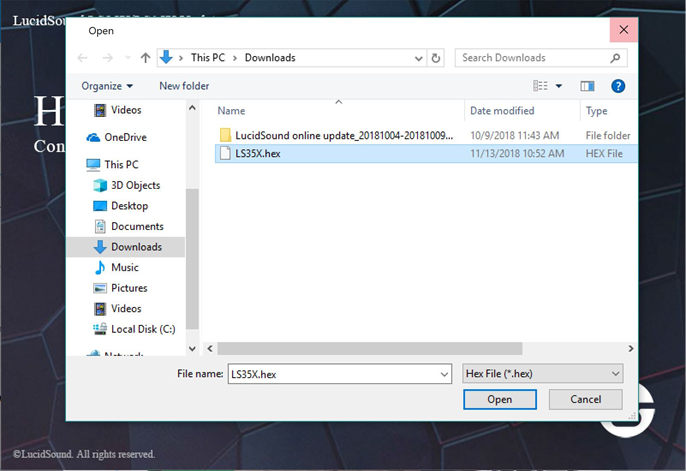 5. Now click the "Update" button.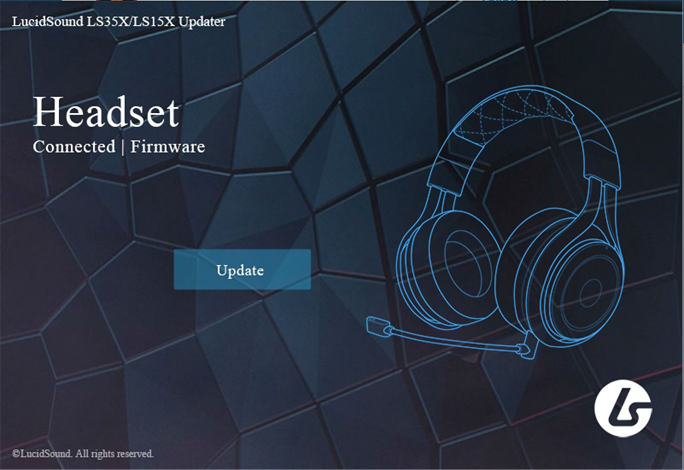 6. You will see the progress bar while the headset is updating.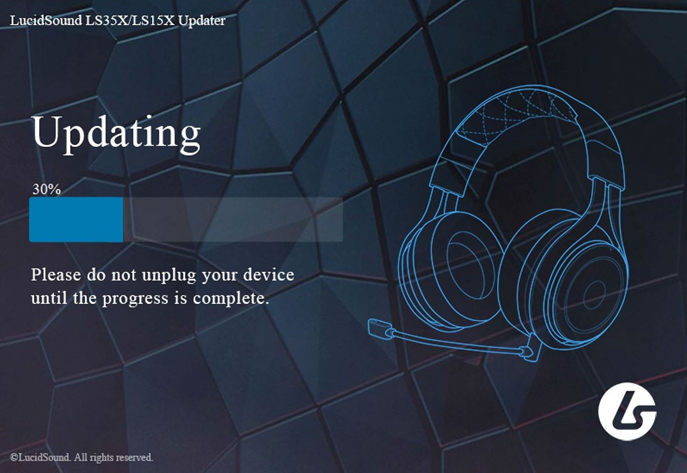 7. Once you see the "Success" message, you can disconnect the USB cable from the headset and pair it to your Xbox.