LucidSound's flagship LS50X Hybrid Wireless and Bluetooth Gaming Headset for Xbox, featuring interference-free, low-latency wireless audio and chat for Xbox gaming, and simultaneous Bluetooth connectivity for total wireless freedom. Dual noise-cancelling mics and powerful custom-tuned drivers make this the ultimate Xbox headset for gaming and life. We collaborated with the legendary Snoop Dogg to deliver the Limited-Edition Snoop Dogg LS50X headset, featuring the power of the LS50X melded with the hip hop legend's signature brand. 
EASY SETUP FOR LAG-FREE, INTERFERENCE-FREE WIRELESS: The advanced chipset in the LS50X enables a strong and clear wireless signal even in crowded WiFi and mesh network areas. One-step setup gets you gaming on Xbox in no time.
STREAM BLUETOOTH SIMULTANEOUSLY WHILE YOU PLAY ON XBOX: Connect and use your Bluetooth devices while you play on Xbox. Play your own music in-game, use team chat apps from your PC, and take calls without interrupting your game.
DESIGNED FOR COMFORT: Superior comfort during long campaigns with soft, gel-cooled memory foam padding and a flexible lightweight frame. Spacious earcups twist flat to rest comfortably around your neck between matches.
CUSTOM-TUNED AUDIO: 50mm drivers with with 5 custom-tuned EQ modes deliver high-fidelity stereo and surround sound on Xbox with Windows Sonic.
CRYSTAL-CLEAR CHAT WITH DUAL MICS: A flexible boom mic for online gameplay that will stay where you put it. Remove the boom mic and use the built-in mic for mobile gaming, phone calls and chat. Both mics support mic monitoring and background noise and echo cancellation.
PREMIUM DESIGN: Flexible headrail and solid metal touchpoints for strength, durability and a premium feel. Bring the LS50X everywhere you go with included hard travel case with an interior accessories pocket.
INTUITIVE CONTROLS: Easily control audio and chat without breaking your concentration via on-earcup quick-access controls including game/chat balance control.
MICROSOFT CERTIFIED: Officially licensed for Xbox. Works on Xbox Series X|S.
22 HOUR BATTERY: Rechargeable battery delivers up to 20 hours per charge.
GUARANTEE: 30 day Satisfaction Guarantee. 12-month warranty US. 24-month warranty EU.
BEST XBOX HEADSET
- JustPushStart
The LS50X is totally wireless for console and PC gaming and can connect to any Bluetooth audio device and switch between the two with a press of a button. So go ahead, cross the streams.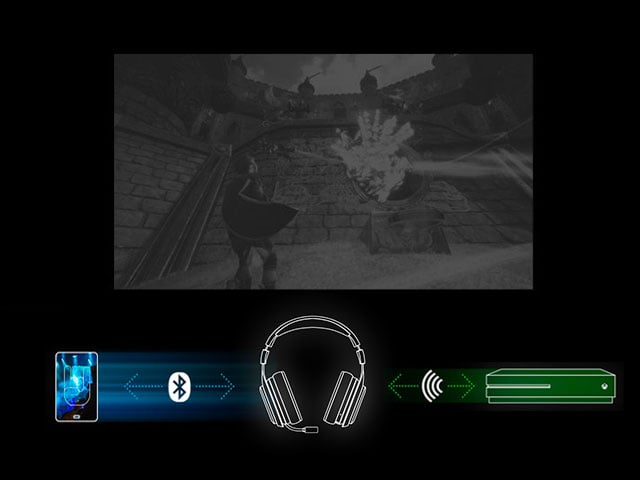 Play on Xbox and use the headset to control your phone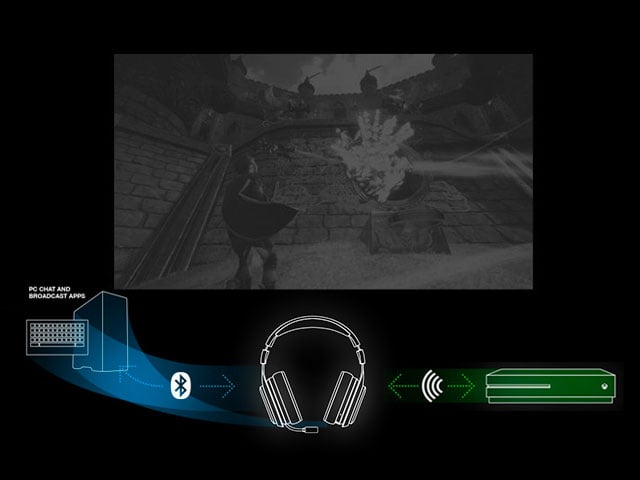 Play on Xbox while streaming audio to your headset (Discord,Teamspeak,OBS,etc.)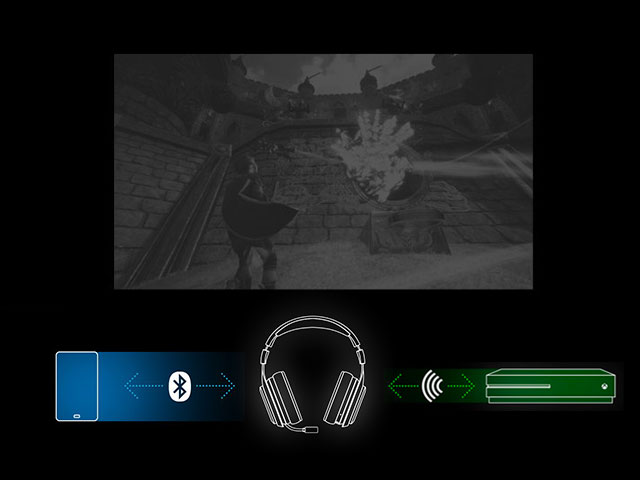 Stream your own music in-game
Designed for Extended Gameplay
Stay in the game with up to 20 hours of rechargeable battery life at home or on the go. Battery life is even longer in Bluetooth mode.
Crystal-Clear Chat with Dual Mics
Dual microphone design offers a flexible boom mic for intense online gameplay. Remove the boom mic to use the integrated mic for mobile gaming, music or movies. Both mics support background noise and echo cancellation.
LS Signature Ear-Cup Controls
Control game, chat and device volumes with the volume wheels. Control game mute, mic mute, change tracks, and answer calls with the center buttons.
Limited and Numbered Edition
Each headset comes with a Certificate of Authenticity.
More Features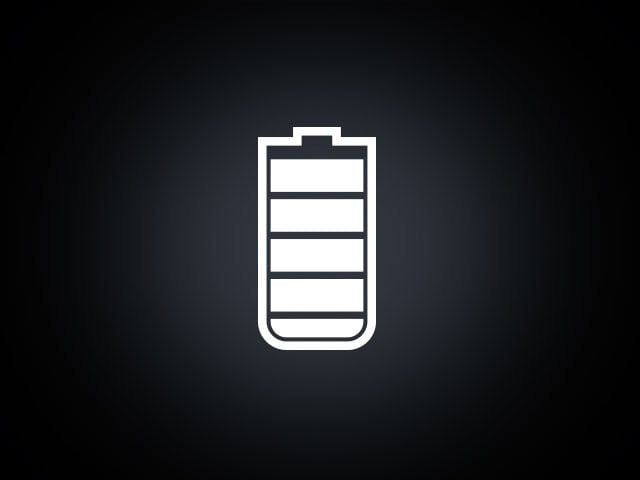 Rechargeable Battery
Up to 20 hours per charge.
Even longer in Bluetooth mode.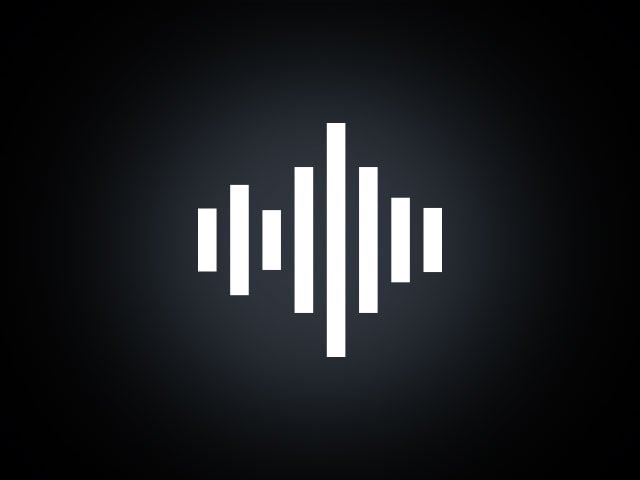 Mic Monitoring
AKA sidetone. Let's you hear your own voice so you know how loud to talk.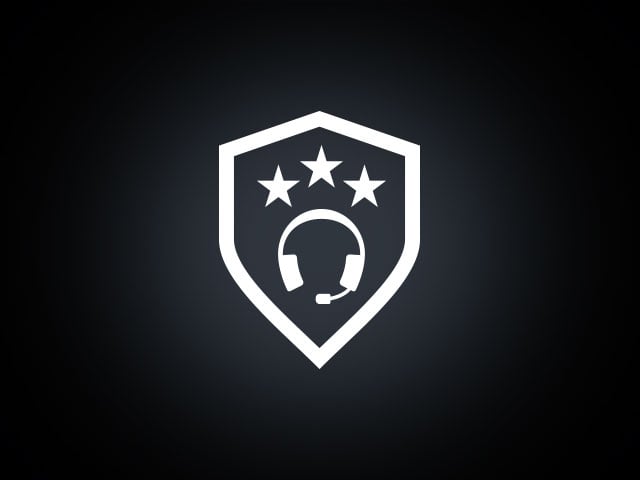 One Year Warranty
If you ever need help with your headset, our tech support team is happy to help you and will repair or replace your headset quickly to get you back to gaming.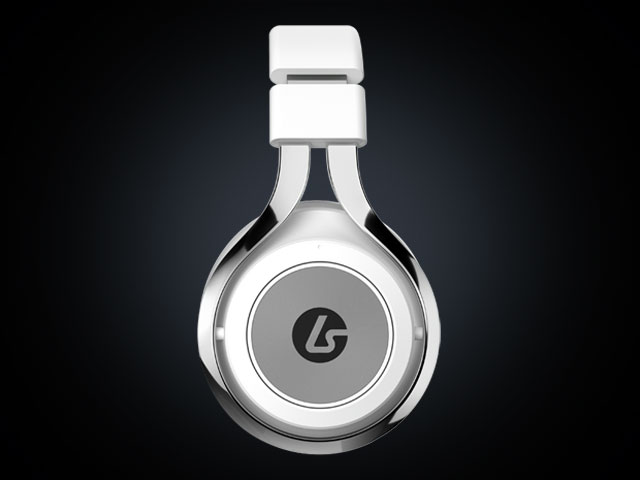 PVD Metal Frame
The only gaming headset with tough, premium PVD metal finish.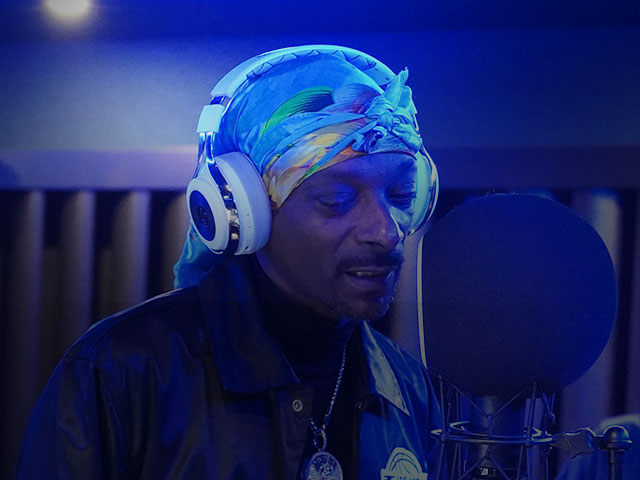 Snoop Dogg Voice Prompts
Bang bang! Hear voice prompts from Snoop Dogg as you set up and use your headset.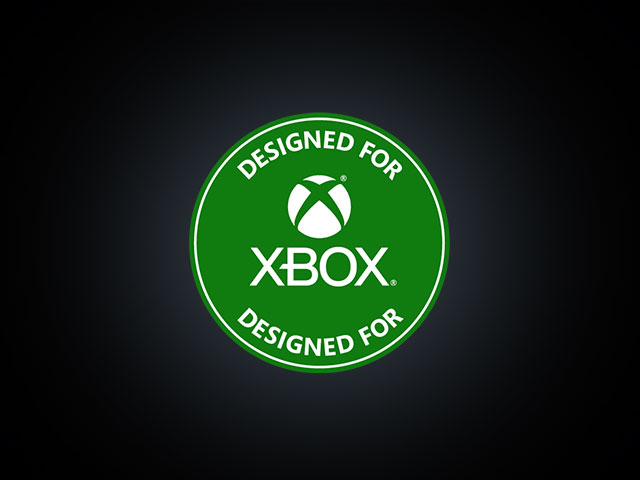 Five EQ Modes
Including a Snoopadelic EQ mode tuned by Snoop Dogg himself.
Box Contents
Wireless Headset
Removable Boom Mic
USB Wireless Transmitter
Mobile 3.5mm Cable
USB Cable
Mic Port Cover
Hard Travel Case
Certificate of Authenticity (not shown)
Quick Start Guide (not shown)
Connectivity

Wireless, Bluetooth

Detailed Color

White

Battery Life

Up to 20 hours

Characteristic SPL

97 +/-3dB

Ear Cup Shape

Over-ear (circumaural)

Headset Inputs

3.5mm, USB-C (charging/updates)

Microphone Type

Omni-directional, removable with LED mute indicator + built-in mic

Mobile Connectivity

3.5mm

Platform

Xbox, Xbox One, Xbox Series X|S

Sound Space

Stereo, Surround Sound using Dolby Atmos, Surround Sound using Windows Sonic

Speaker Size

50mm

Wireless Range

30ft