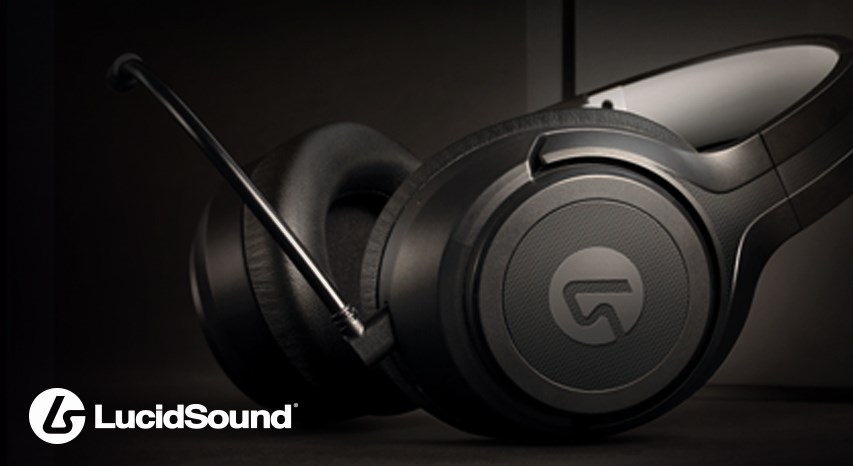 The LucidSound LS100X Wireless Gaming Headset for Xbox Series X|S is the latest gaming headset to join the LucidSound lineup. The LS100X is a feature rich wireless gaming headset that is licensed for Xbox and is compatible with Xbox Series X|S, Xbox One, Windows 10/11 and on Mobile devices via Bluetooth. This headset is designed as a high-value wireless option that's groundbreaking when it comes to the amount of features included and is available at an MSRP of $99.99. The LS100X is engineered to be extremely light weight and extremely comfortable for long gaming sessions.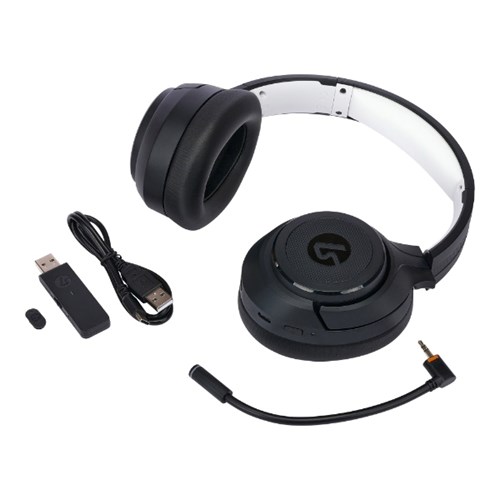 Now let's jump into these features.
To start off, there are two convenient ways to connect LS100X. The first is Game Mode, which connects through the Wireless USB Adapter giving you an interference-free connection that is strong even in crowded Wi-Fi environments. The Wireless USB Adapter has a toggle slider on it allowing for use on Xbox consoles or PC. The second is Bluetooth Mode and allows LS100X to connect to any compatible Bluetooth devices. With two connection types to choose from you'll be able to pick one that meets your audio needs and if you want to switch over to the other connection type, it is as simple as holding down a button.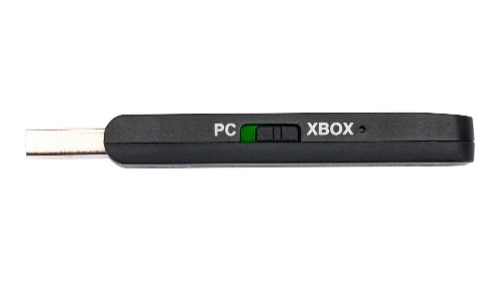 Next, we have the Extended Play Battery Life. This gives LS100X up to 130 hours of battery life when connected in Bluetooth Mode or up to 72 hours when connected in Game Mode. That's multiple days worth of battery life on a single charge! This means less charging and more gaming.
LS100X features LucidSound's intuitive Quick Access Audio Controls. This is a unique feature of LucidSound headsets, and they are located on the left and right earcups for LS100X. They provide an easy way to quickly adjust a variety of audio settings such as headset volume, game/chat balance, muting the mic as well as many more options. Their ease of use allows for quick changes on the headset without breaking concentration and keeping you focused on the win. These controls helped me from getting eliminated in an online match by being able to quickly adjust the game/chat balance, turning down my party chat and turning up the game volume to easily hear the direction the other player was coming from.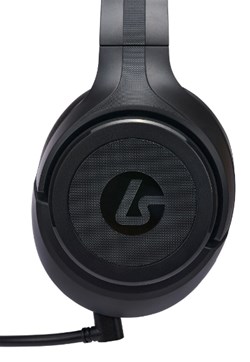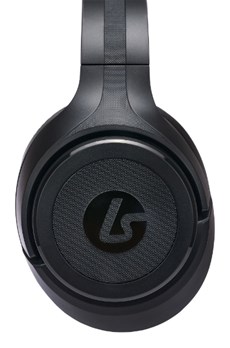 LucidSound headsets not only look great but also feel great while wearing them. The LS100X has an ultra-lightweight frame and memory foam padding on both the ear cushions and headband. It has been engineered to be lightweight which provides you a great level of comfort no matter if your play sessions are 30 minutes or multiple hours and is great for gaming or music on-the-go.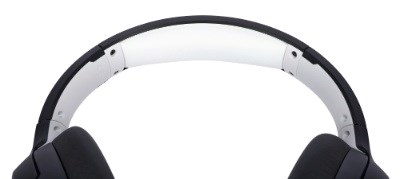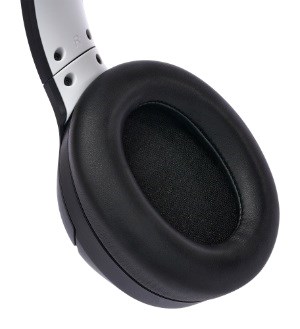 LS100X has custom tuned 50mm drivers which provide amazing sound quality for playing video games, voice chat, and music. There are 3 EQ modes available to enhance the audio experience. Those modes are Signature, Bass Boost and FPS. Spatial sound can also be enjoyed by using "Windows Sonic".
Equipped with a Dual-Mic System, LS100X allow gamers to choose a mic option that fits their communication needs. The first option is a flexible boom mic for precision chat. There is an LED mute indicator located on the mic that lights up when the mute function is activated and can easily be seen while wearing the headset. Detaching the boom mic will activate the secondary internal mic. This is great as a back-up mic or for use on-the-go.
This headset utilizes Mic Monitoring. It allows you to hear your own voice coming through the headset, so you know how you sound to the rest of your team or party chat and not have to wonder if you are yelling far too loudly into the mic. Voice prompts will help you know when certain setting on the headset are changed such as checking the battery level, switching between Game Mode and Bluetooth Mode, EQ mode selection as well as others.
LS100X is now available. Pick one up today and be ready to get more out of your gaming headset!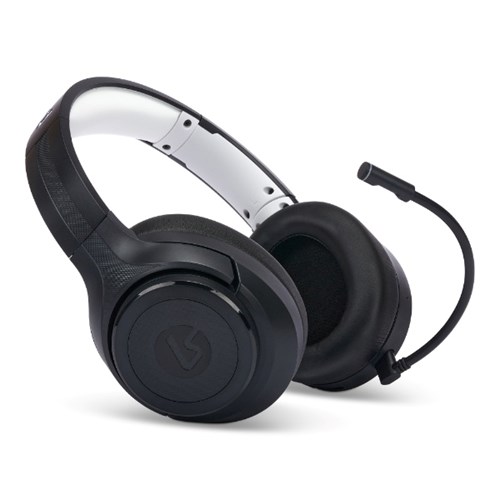 LS100X Wireless Gaming Headset for Xbox Series X|S