San Diego, CA – January 15, 2019 – LucidSound®, the fastest growing gaming headset brand, announced today shipping of the LS41 Wireless Surround Headset, a premium surround sound, multi-format headset and a new flagship model for the Company.
Available now via Amazon and other leading gaming retailers, the LS41 features wireless audio when used with PlayStation®4 and Xbox One, and can also be used with Nintendo® Switch™ and other mobile devices via the 3.5mm wired connection.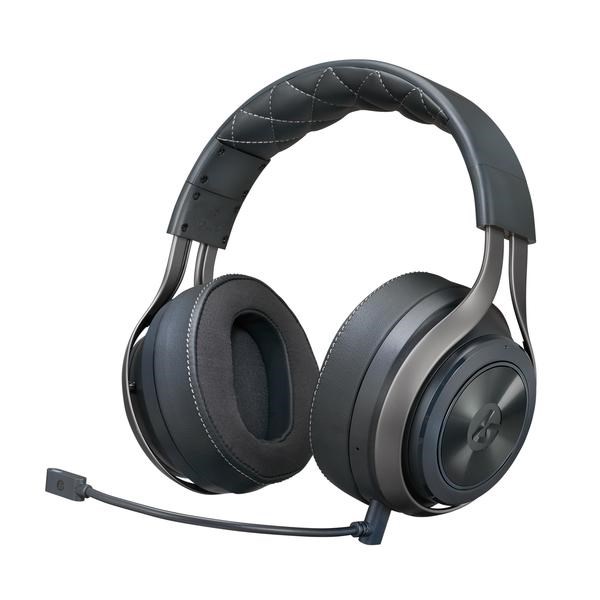 With a premium build quality usually reserved for audiophile grade headsets, the LS41 has been expertly tuned by audio engineers and offers a clear leap in quality when compared to other gaming headsets. Featuring a host of meaningful upgrades over the previous LS40, the all-new LS41 uses a best-in-class 2.4GHz wireless connection, delivering uncompressed audio when used with modern consoles. In addition, the LS41 features rich DTS® Headphone:X® 7.1 Surround Sound allowing players to accurately identify placement of team mates and enemies. The high-capacity rechargeable battery provides up to 20 hours of use between charges and the upgraded drivers deliver superior amplification for remarkably accurate audio without distortion. The earcups feature the signature LucidSound control scheme, but now sport an oval design, better fitting the ear and providing a more comfortable experience along with greater noise isolation.
"I am very excited about the positive response from the gaming community to our new product line including the LS25 eSports headset, the LS31 and the LS35X," said Chris Von Huben, CEO of LucidSound. "The LS41 is our flagship gaming headset product designed for exceptional audio quality, comfort and performance."